When guests check in to our inn we share a map of the Amana Colonies and point out places of interest. We tell them about the "loop" – the 17 mile trail that connects six of the seven villages. Here are the highlights we point out that one must see while visiting the colonies. Yes, Amana is the largest village and has wonderful things to see. But don't miss the gems of the smaller villages.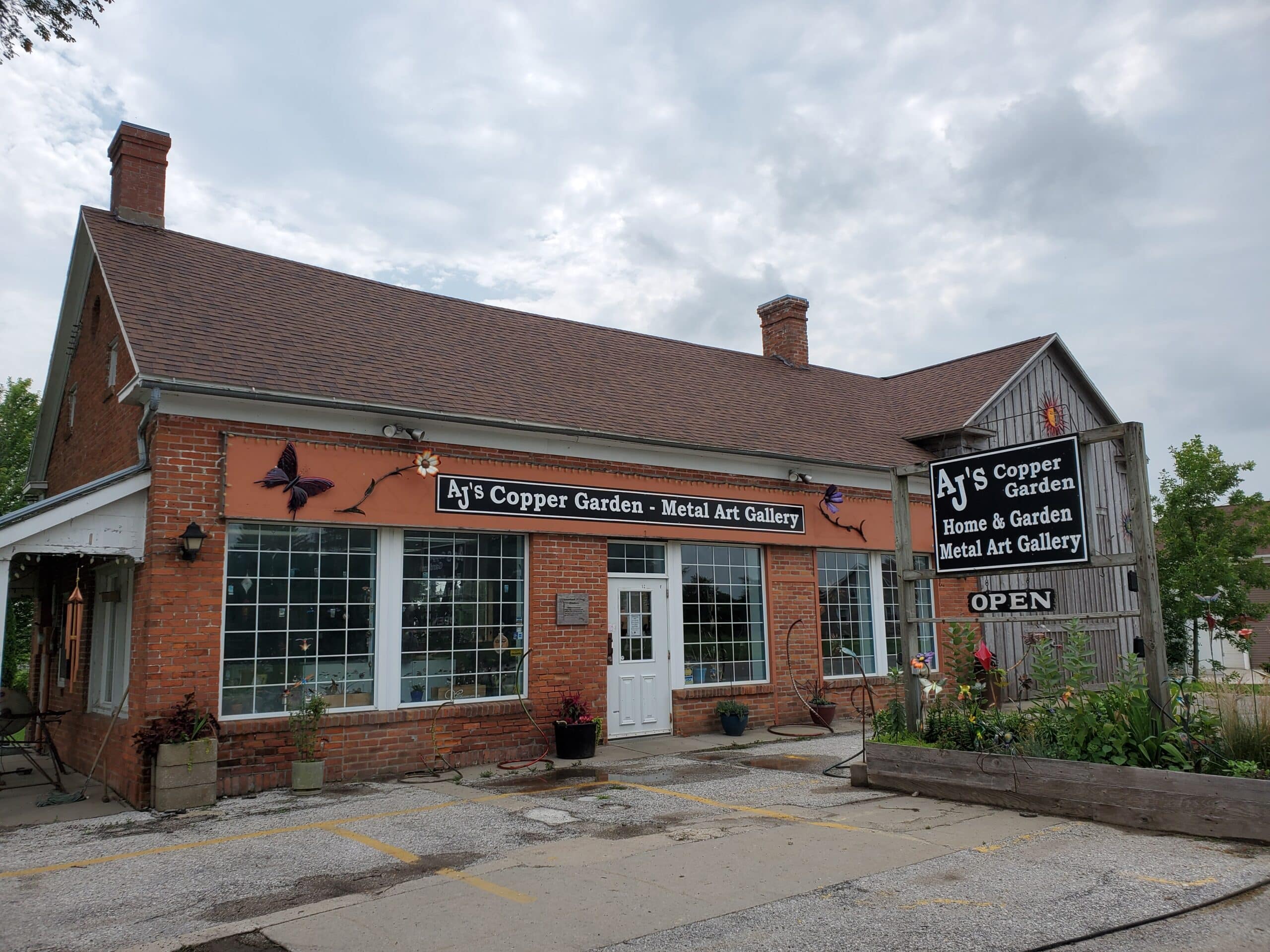 AJ's Copper Garden
From our place, start with AJ's Copper Garden, where magnificent pieces of garden art are crafted onsite. I made a video of the process a few months ago. You can see it on a former blog post to learn more.
Schanz Furniture
Then head west on Hwy 6 toward South Amana. But first, stop at Schanz Furniture. Mike and Michelle Schanz are the next generation to carry on the tradition of fine wordworking and furniture repair. They also sell brooms now that the Broom and Basket Shop is closed.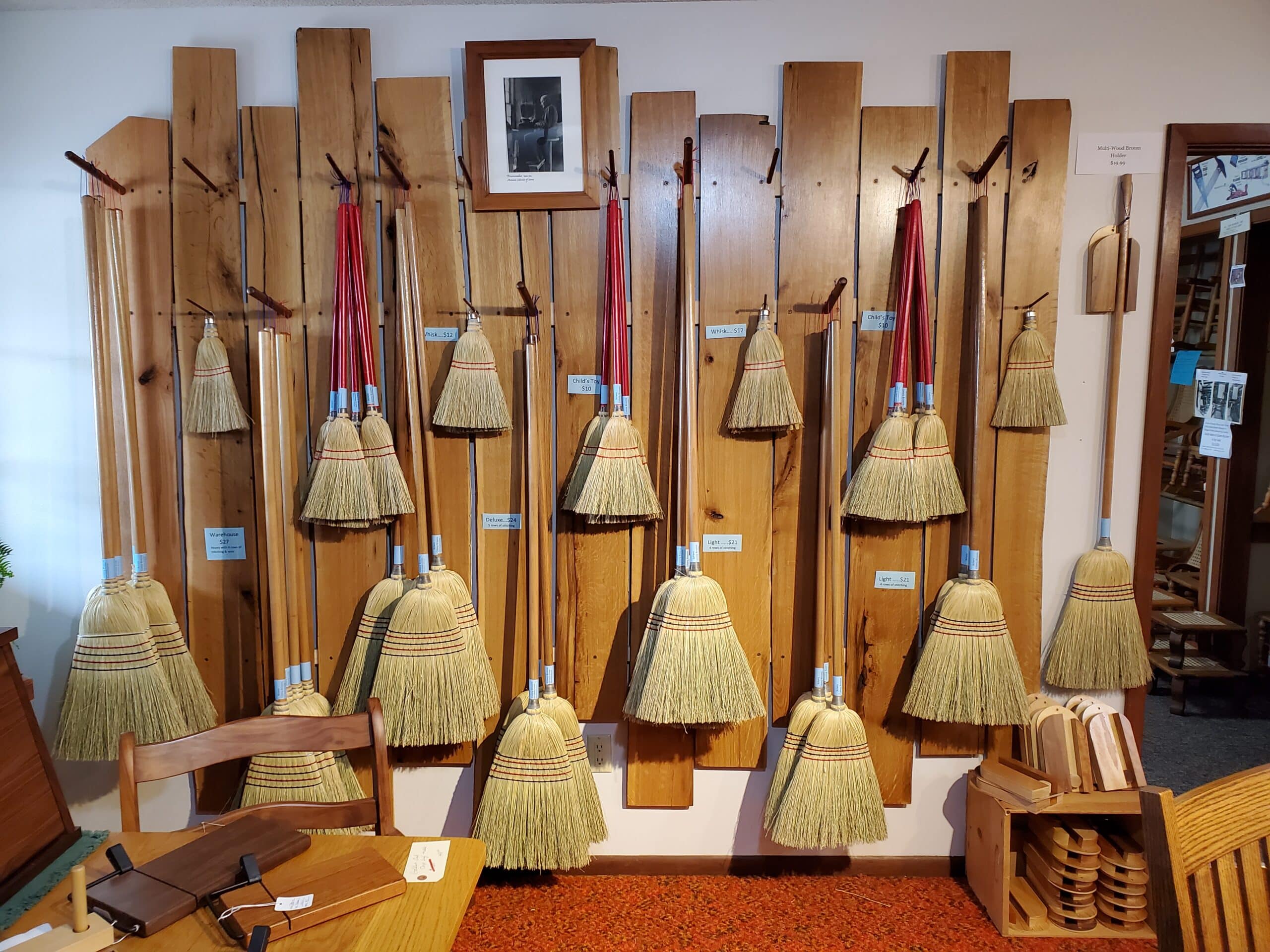 Fern Hill Gifts and Quilts
At the corner of Hwy 6 and 220th Trail is Fern Hill. It is a store that will surprise you with its variety of items – from quilt fabric to home decor, to architectural antiques, to personal items like jewelry and bags to fudge and pie! It's packed with treasures and a very friendly staff.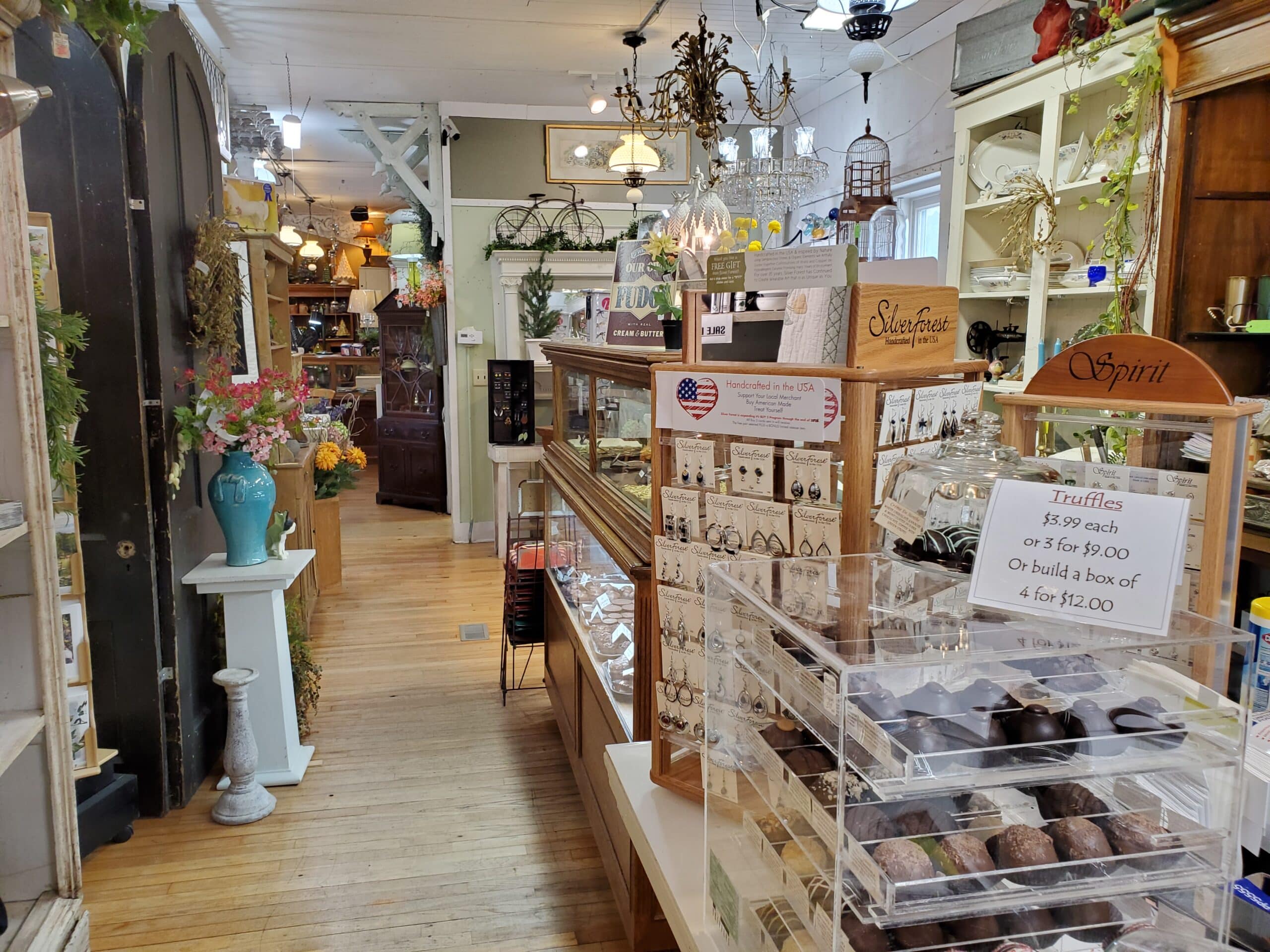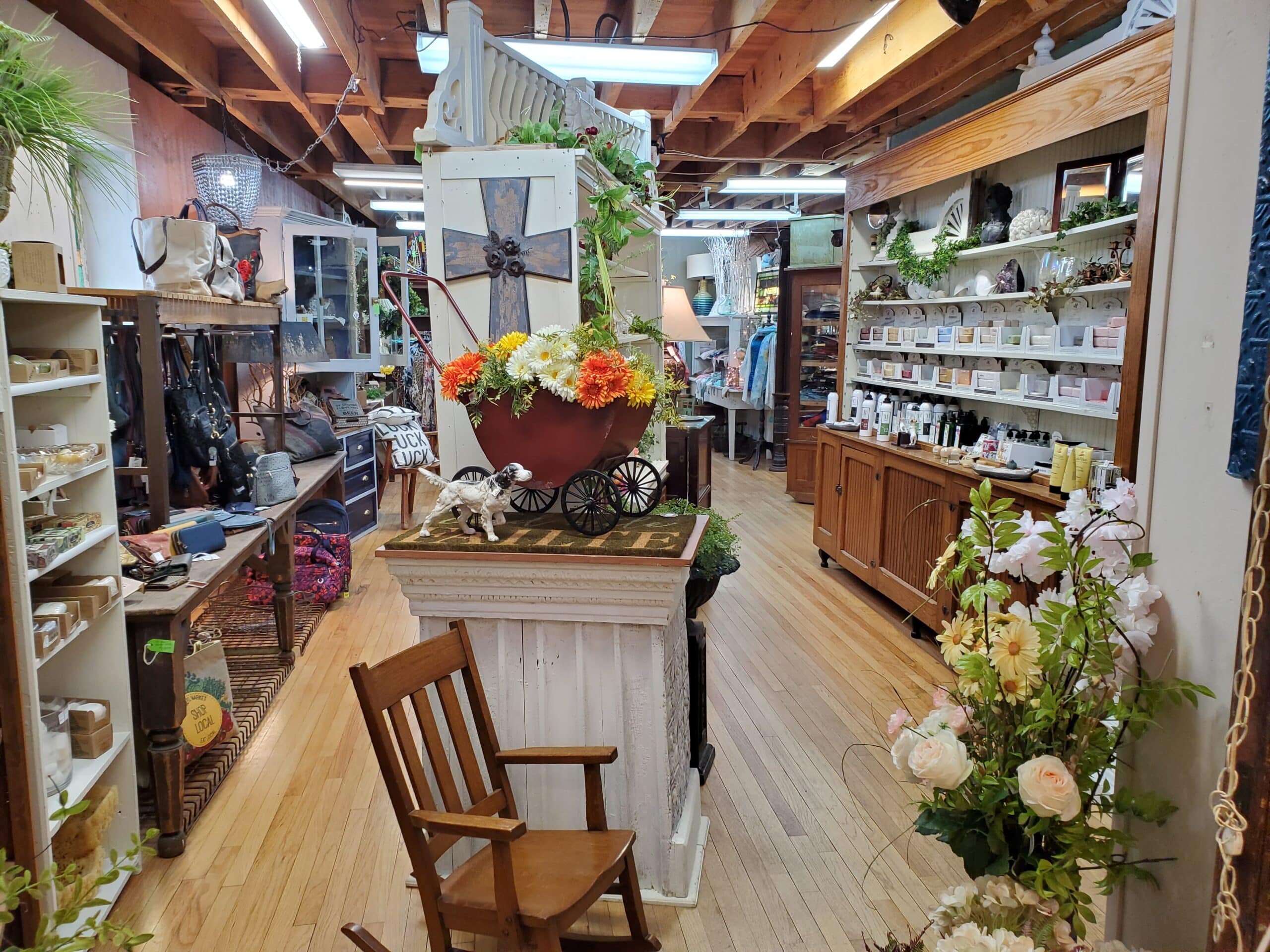 Head north toward West Amana. On a Saturday you might find the art gallery of Michelle Maring Miller open in the renovated West Amana Church.
High Amana General Store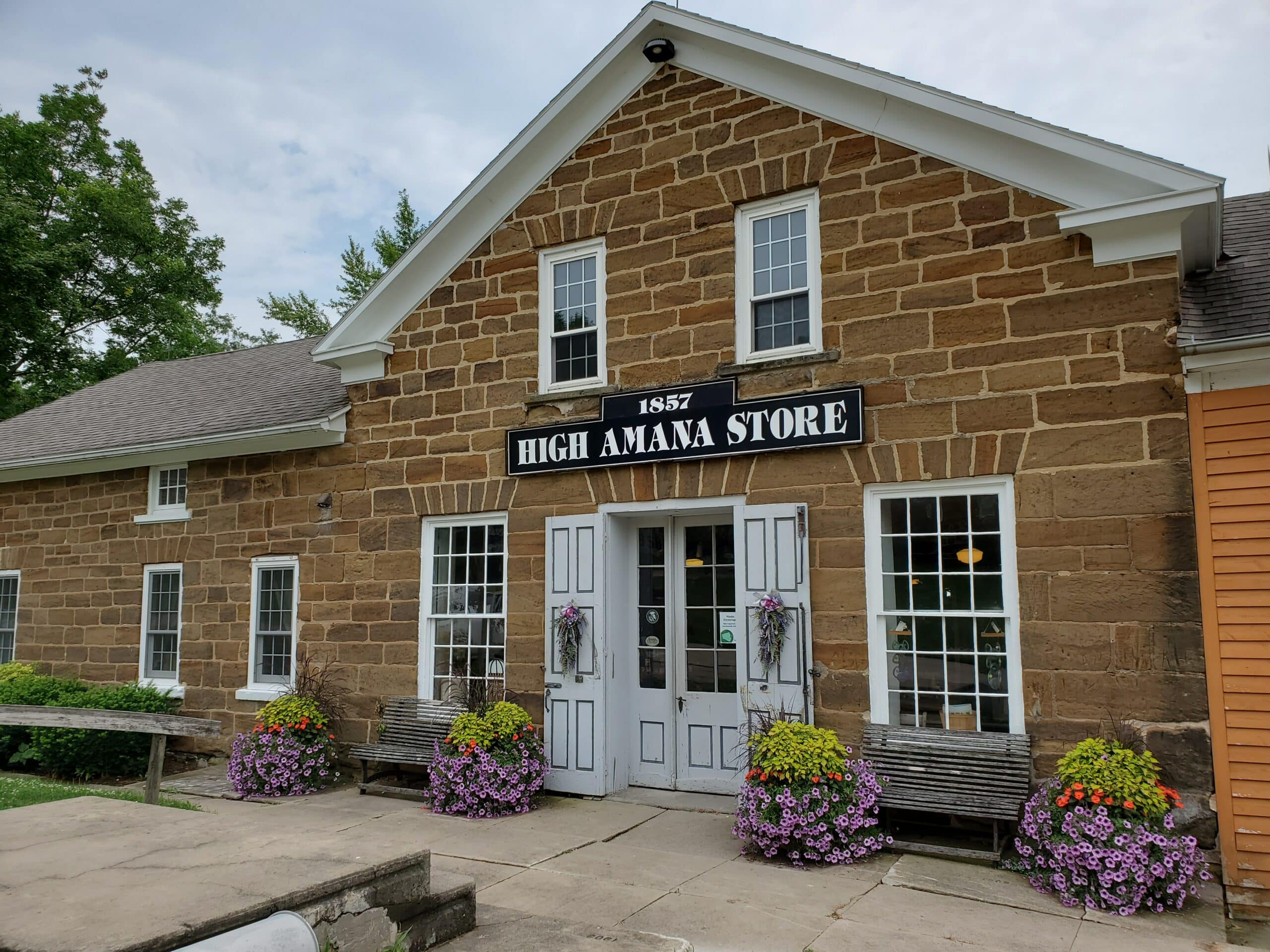 High Amana is home to the old General Store. It is like stepping back in time. They sell unique and old-fashioned items. The employees will share some history of the store and past traditions if you ask.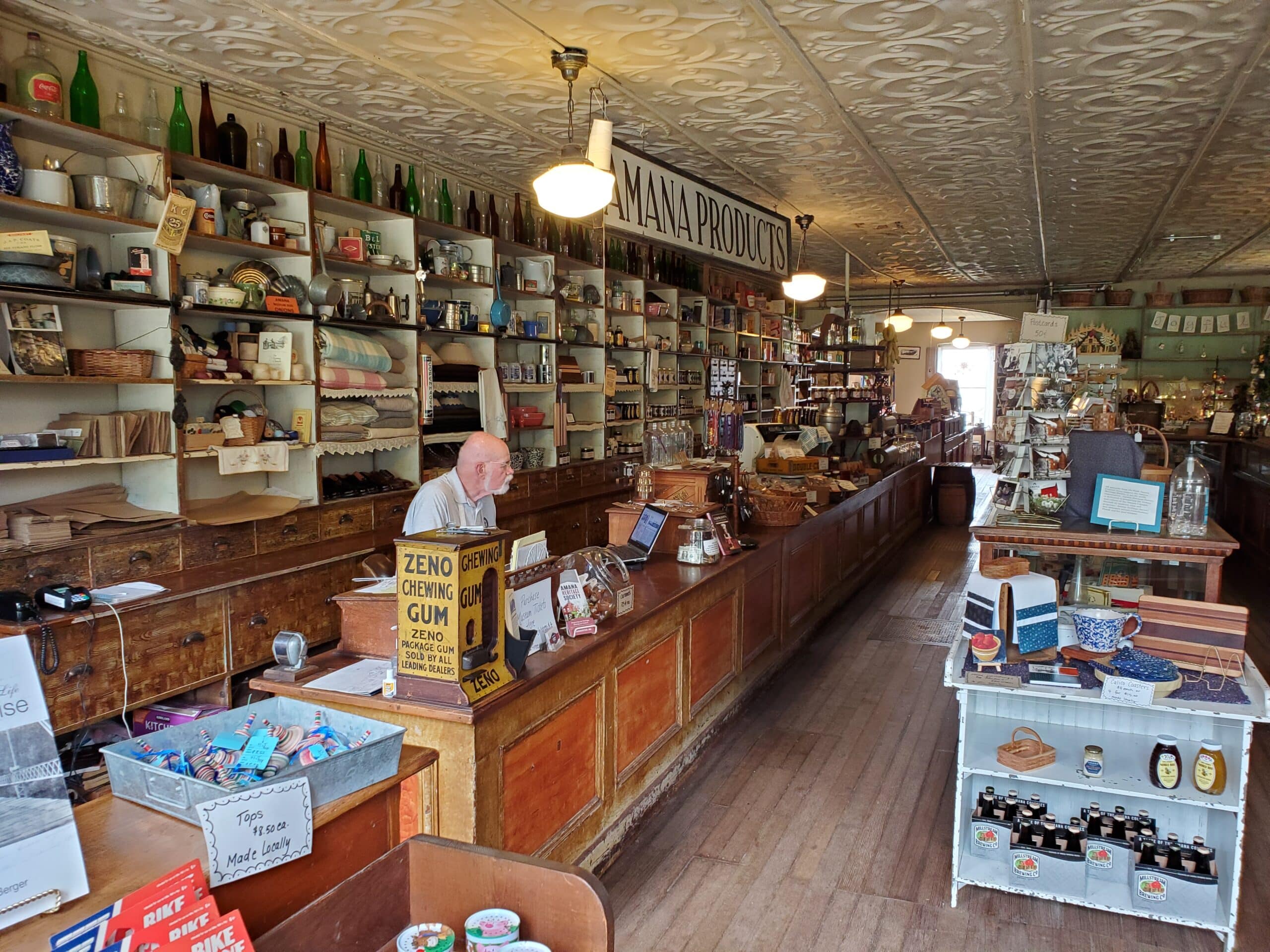 Arts Guild
High Amana is also home to the Arts Guild. Art and craft classes are held there. The retail store has moved to a brand new place in Amana. It's called "Gallery on Main". It showcases the beautiful handiwork of local artisans.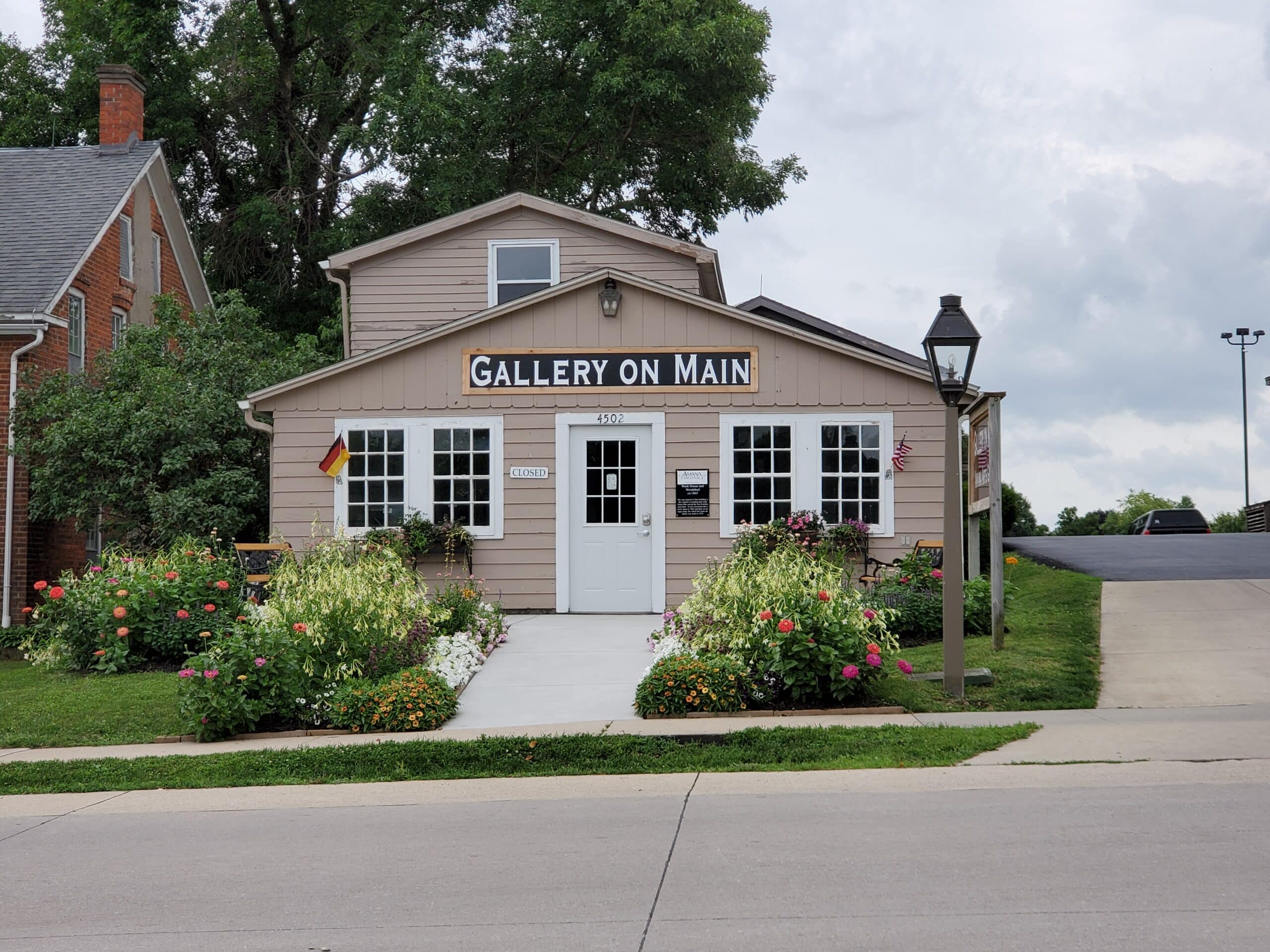 Middle Amana has the only remaining communal kitchen. Here you can see exactly how the Amana folks gathered three times a day to eat in groups of 30-40 before going back to work.
Once you've driven the Homestead Strip to Die Heimat, don't miss the Amana Loop!