"Wheel of Murder"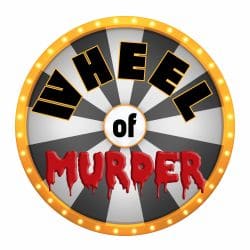 Saturday, February 15, 5:30 pm
 Old Creamery Theatre presents a dinner theatre at the Price Creek Event Center in Amana
" You've been invited to enjoy a delicious meal and attend a taping of the hit game show Wheel of Money! The contestants are DYING to win big, but unfortunately the only thing someone will be leaving with is a toe-tag. Come laugh until it hurts and find out whose name is on the death certificate!"
Guests rave about the dinner theater experience:
 "We went to the Murder Mystery Dinner Theater! What a show it was! The cast was great, it was funny with a bit of off the wall comedy. The food was amazing. Highly recommend. We have seen other shows at the Creamery and have never been disappointed!"


Our
Die Heimat Valentine 2020 Package
includes the Murder Mystery Dinner Theatre.
This will be a delicious four-course meal and includes tax and gratuity.
Please call 319-622-3937 to reserve your package.