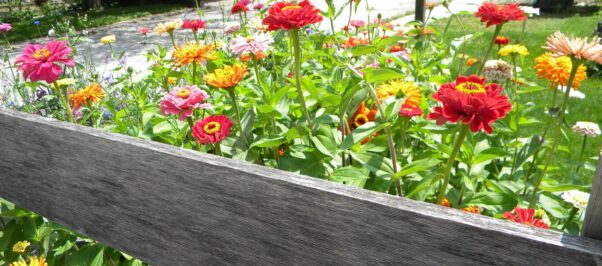 I want to let you know about all the wonderful things planned here in the Amana Colonies this summer and beyond. This will help you plan your trip to visit us.  We are still continuing with our safety measures for preventing covid. You can feel free to come and enjoy.
June 4-6 – Becksterfest for Polka dancers
June 19 – Wurstfest – if you love sausage this is the weekend for you!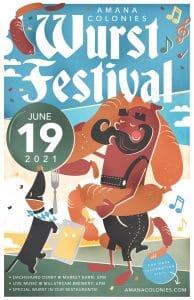 June 26 – Colonies in Bloom – enjoy the beautiful flower gardens in the colonies
 July 10 – Kinderfest – for families and children
July 17- Bike and Hike and Tour de Brew –  calling all bikers and outdoorsy folks
July 24 – Colonies in Bloom – for July bloomers
 Aug. 7 – BRIC – Bike Ride Iowa County and FESTIVAL OF THE ARTS
Aug. 21 – Model A Day and Paddle the Iowa  River
 Sept. 3-5 – Fresh Paint, a Plein-Air event for artists and art lovers
Sept. 18 – Apfelfest
 Oct 1-3 – Oktoberfest
 Nov. 5-7 – Girls Getaway Weekend
Nov. 26-Dec. 19 – Tannenbaum Forest open Friday-Sunday
 Dec. 3-5 – Prelude to Christmas
Of course, you can come anytime. The museums, restaurants, shops and outdoor activities are open for the season.  In our rural area, there is plenty of fresh air and space. You deserve a break and we'd love to treat you to a special visit.